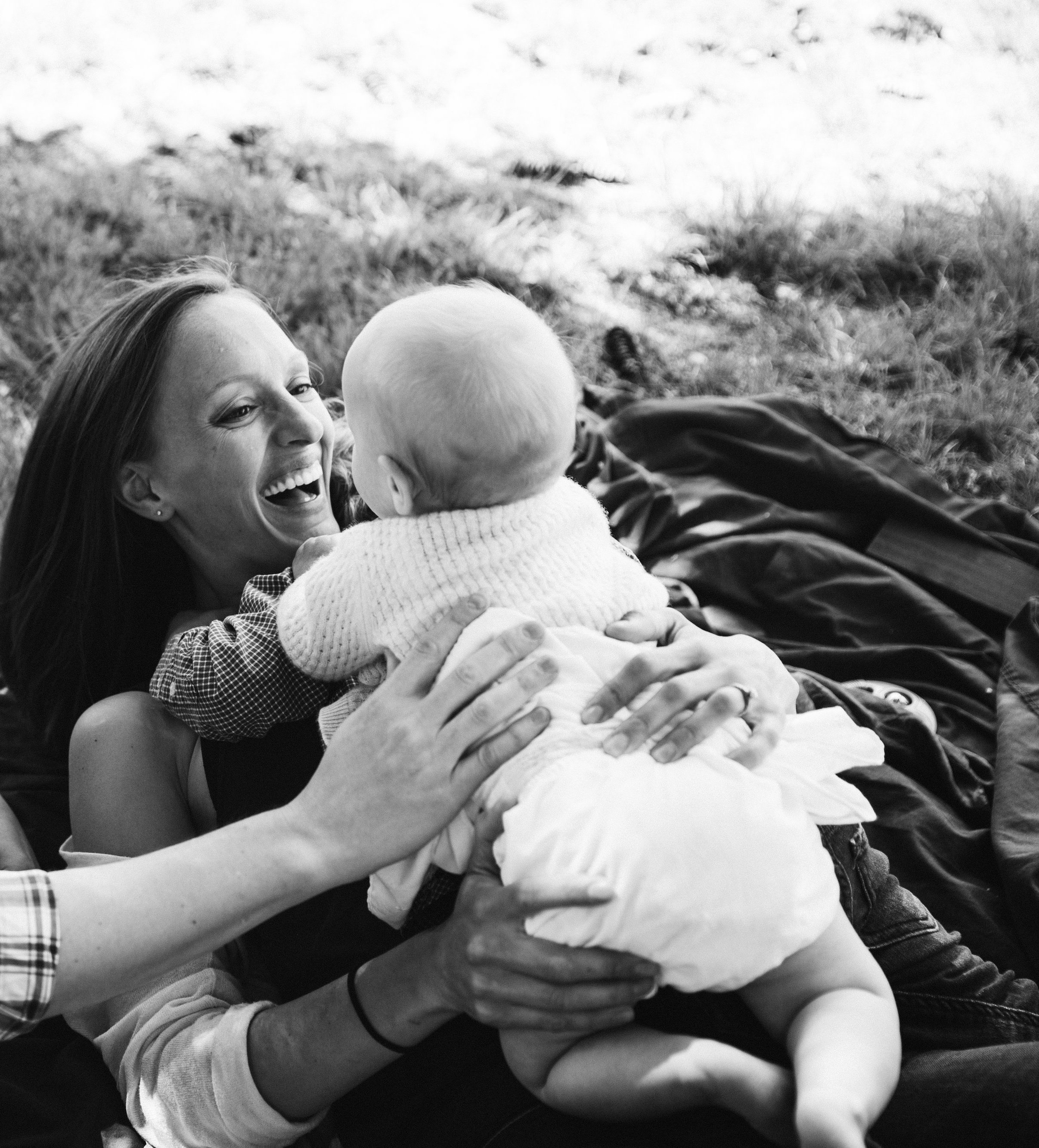 Physical Therapy for the
Pre-Crawling Infant
Serving The Greater Boston Area
I'm Dr. Tess Townsend, a licensed Physical Therapist with a passion for helping babies and their mommas get the best possible start
Laying the Foundation for growth
It is during gestation & infancy that a baby's neurologic system is primed to discover the world. Their exploration seems simple, though the lifelong implications are great. Their most effective tools are their skin and tongue, allowing them to gain knowledge of their new environment.
My goals are simple: to help momma & baby off to the best possible start.
My hands-on services utilize my training in pre-crawling infant development and my advanced certification working with pregnant and postpartum women (CAPP-OB) from the American Physical Therapy Association (APTA).
I am a believer that parents have the most skilled hands for helping their children and interventions are focused on teaching and empowering parents. I am certified as a TummyTime Method Professional and have completed training in Rhythmic Movement Therapy and Primitive Reflex Integration.
SERVICES
Therapeutic Tummy Time
Pre & Post Frenectomy Care
Baby Wellness Consultations
Conditions
Developmental Delay
Feeding Difficulties
Plagiocephaly
Torticollis
Tethered Oral Tissues (TOTS)
Tongue Tie
Education
MGH Institute of Health Professions
Doctorate in Physical Therapy
Cornell University
B.S. in Biological Sciences & Nutrition
Contact
Office locations:
The Yoga Studio: 840 Main Street, Suite 111, Millis, MA 02054
Birth & Beyond: 520 Centre Street in Jamaica Plain, MA 02130
Shoot Me An Email
tess@tesstownsend.com
Parent Resources
Instead of scrambling to jot down different products I mention during sessions, please use this page as a resource for products I have tested and appreciate.
Testimonials
I have the privilege of watching amazing parents & determined babies grow and thrive together. Sometimes, it's best to hear it from other parents:
Tess was instrumental in helping our son with breastfeeding issues. She showed us exercises for his mouth, face, and overall body (through the tummy time method), which strengthened his muscles and eventually resulted in a properly functioning tongue. What used to be very painful for me and inefficient for him is now enjoyable for us both. She also helped correct his head turning preference before it became a head-shape issue. We are beyond thankful for Tess' help and expertise. She was amazing with our son, who had a lot of fun "playing" with her and had no idea he was in a physical therapy session! We would highly recommend Tess!! -SI
We took our 4-month old twins to Tess for physical therapy related to gastrointestinal issues. Tess was incredibly helpful. She suggested exercises we could try easily with them at home, which actually worked and helped to minimize their discomfort while eating. She took the time to explain what she was learning as she evaluated the twins and truly included us in the solutions. Tess was patient, thorough, and kind. I cannot recommend her highly enough! - MW
We are first-time parents. Our dear daughter (DD) had feeding problems and was diagnosed with tongue tie. After a tongue tie release, we brought her to Tess for rehab. It was fun to watch Tess evaluating DD by playing with her at each session. She taught us a few exercises that we could do with DD at home, many of them were based on TummyTime method. It was a lot of work to squeeze in these exercises between our DD's feeding, sleeping and (occasionally) crying. But Tess's guidance and encouragement helped us to go through this journey. All the efforts eventually paid off. Within less than three months, our DD breastfeeds much more efficiently, her head control and upper body strengths drastically increased, her head-turning preference disappeared and her head shape became much more round. We really appreciate Tess's commitment to helping babies like our DD to improve their gross motor skills through tummy time. - TW